---
Free Ground Shipping Available (CONUS Only)
Not Returnable
Please note that used items are not returnable.
---
This is a used DeepSkyDad focus motor for the RedCat 51.  It comes complete with all of its original parts, and is in very good condition.  
Features
INDI supported
INDIGO supported
custom step size
speed control
current control
hand controller (optional)
temperature probe (optional)
settle buffer option
compact design (44.5mm x 48.5mm x 50.2mm)
Software
For software downloads, please visit our 
SHOP
P

ower adapter: 12V - 14V MAX (1A min) with 5.5mm x 2.1mm plug

 

(not included)

C

onnectivity (not included): Mini USB cable OR Micro USB cable (2020)
AF1 vs AF2 vs AF3
AF1

AF2

AF3

109€

140€

140€

ORDER
Discontinued with 1.2020 (except bugfixes)

Yes

Yes

Custom opensource firmware

✔

✔

✔

ASCOM driver

✔

✔

✔

INDI driver

✔

✔

✔

INDIGO driver

✔

✔

✔

TheSkyX Pro X2 Focuser Plugin

✘

✘

✔

size (mm)

44.5 x 48.5 x 49

44.5 x 48.5 x 57

44.5 x 48.5 x 50.2

weight (g)

168

172

170

Existing adapter (3D printed adapter, L bracket, timing belt)

20€

20€

20€

Custom adapter

40€

40€

40€

USB connectivity

Mini USB

Micro USB

Mini USB/Micro USB (2020)

Stealth drive

✘

✘

✔

No gearbox (no backlash)

✔

✔

✔

Wifi remote control

✘

✔

✘

Temperature probe (optional - 15€)

✘

✔

✔

Manual remote controller (optional - 20€)

✘

✔

✔
Microfocus knob belt drive
By connecting the motor pulley directly to the microfocusing knob, we are trying to make attaching the autofocuser as seamless as possible. This method is quite unintrusive, as it does not require focuser axis knob dissasembly, attaching directly to the axis shaft via coupler, etc. In our experience, belt slipping is a non-issue due to little force required. If the belt tension is appropriate, autofocusing works like a charm. This approach has following pros:
compact mounting balance-wise in comparison to shaft mounting, which protrudes away from the telescope tube.
driving microfocusing knob does not require a lot of force. This means that autofocuser motor can be quite small and does not require gearbox.
if you racked the focuser in/out and keep on moving the motor by mistake, it is not strong enough to damage any parts of the focuser shaft (motor starts skipping steps). With coupler connected to the focuser axis directly this could not be the case. Usually stronger motor or even a gearbox is involved to drive the shaft directly. This could result in damage to the gearbox, coupler or in worse case focuser itself.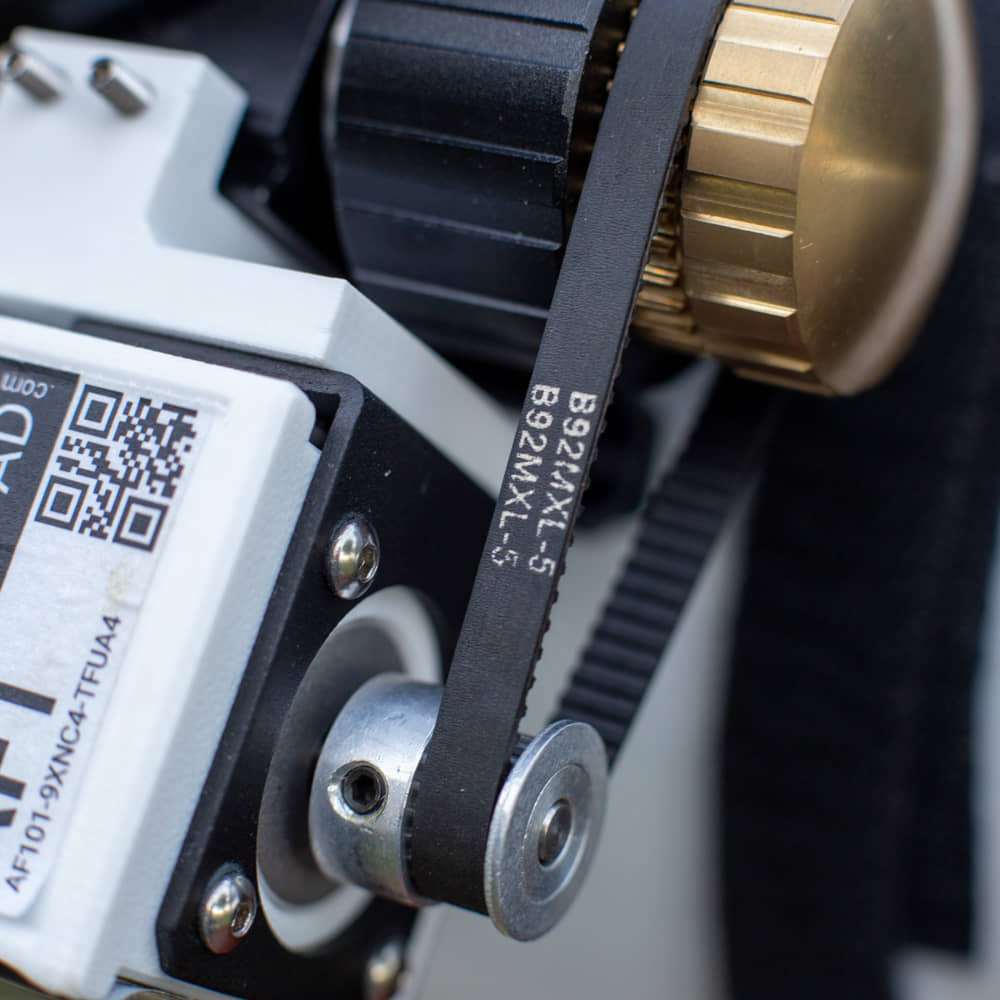 William Optics cats series
The brand new William Optics RedCat telescope is an alternative to the widefield lens shooting with 250mm of focal length. With the helical focuser, focusing can be quite time consuming process even with the Bahtinov mask (especially with narrowband filters). Our autofocuser will save you time and frustration by providing pinpoint stars on your beautiful photos of the cosmos.
Listening to your feedback and following the new developments from William Optics, we have refreshed our line of cat series autofocusers. You can now choose one of the main 2 options - dovetail kit and ring kit.
Barcode:

---